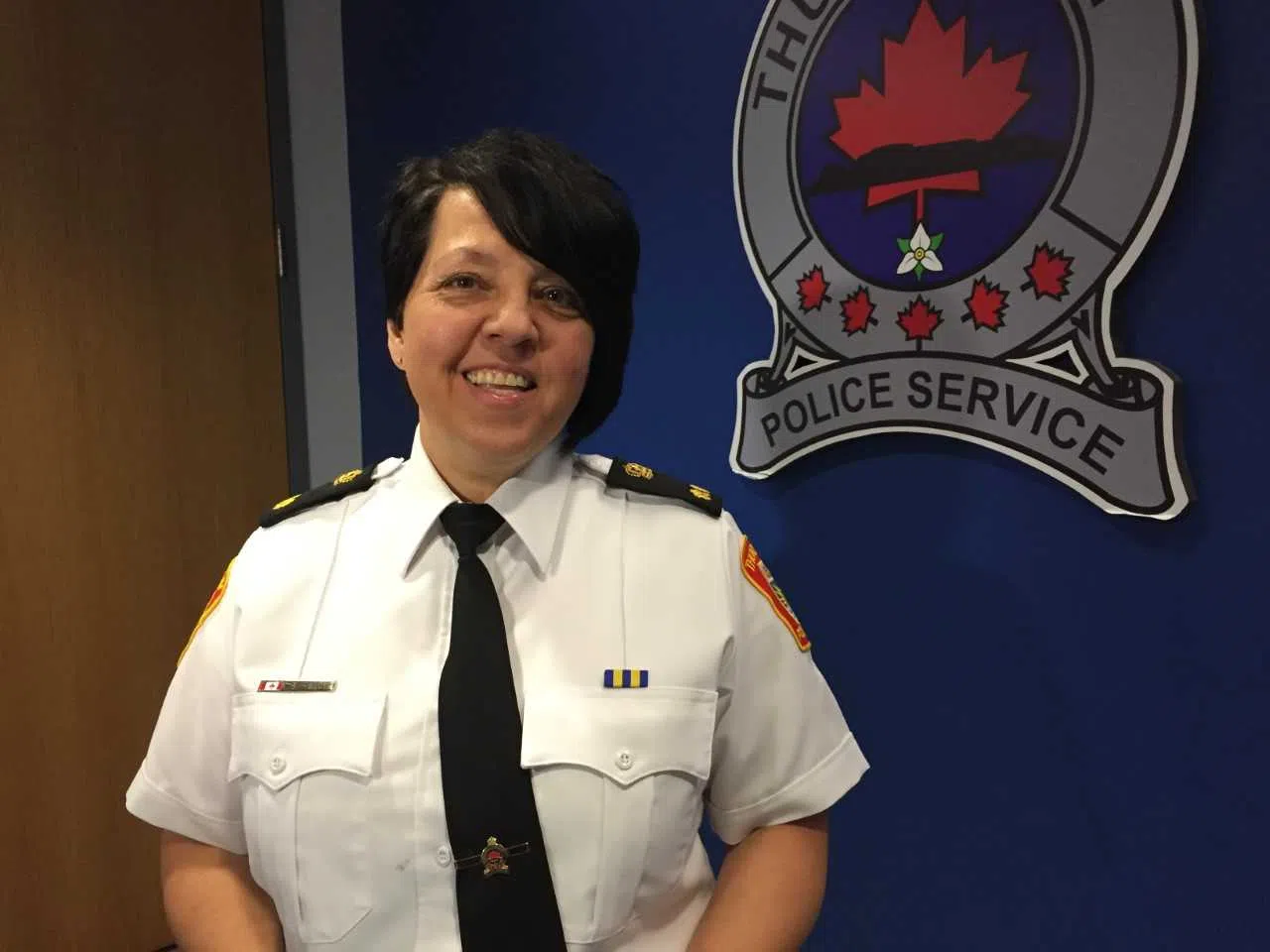 City police continue to work towards creating a better relationship with Thunder Bay's Indigenous community.
Recently, members of the force including Acting Police Chief Sylvie Hauth took part in a traditional naming ceremony.
"We participated as a group with senior command members as well as past and current Aboriginal Liaison Unit members. We met we had a sweat lodge and a feast and it was lead by Elder Gerry Baxter of the Fort William First Nation."
The Acting Police Chief tells us this was her first experience with a naming ceremony and feels it was very enlightening.
"A new journey something we haven't done in the past.  It's really embracing our commitment, in terms of the work we need to do and the changes we need to make."