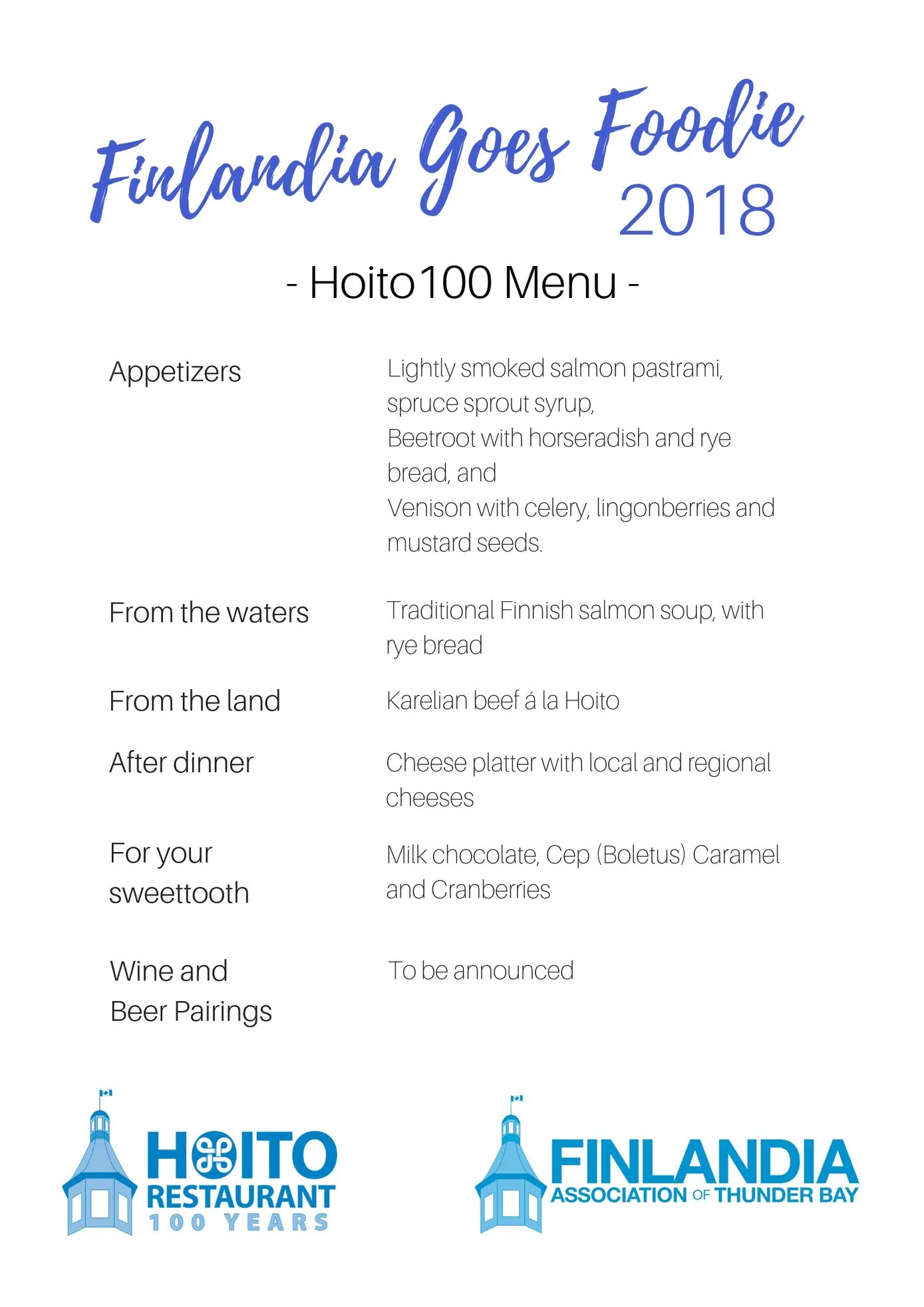 If you live in Thunder Bay, you've no doubt eaten at the iconic Hoito restaurant.
Now you can celebrate The Hoito's 100th anniversary with a special dinner.
It happens in the Finlandia Hall on Friday, October 5th.
A special 4-course meal has been created for the event, presented by the Finlandia Association of Thunder Bay.
Go to the Hoito's Facebook page for more info and be listening to win a pair of tickets all this week, after 11 with me Ed Lavoie.