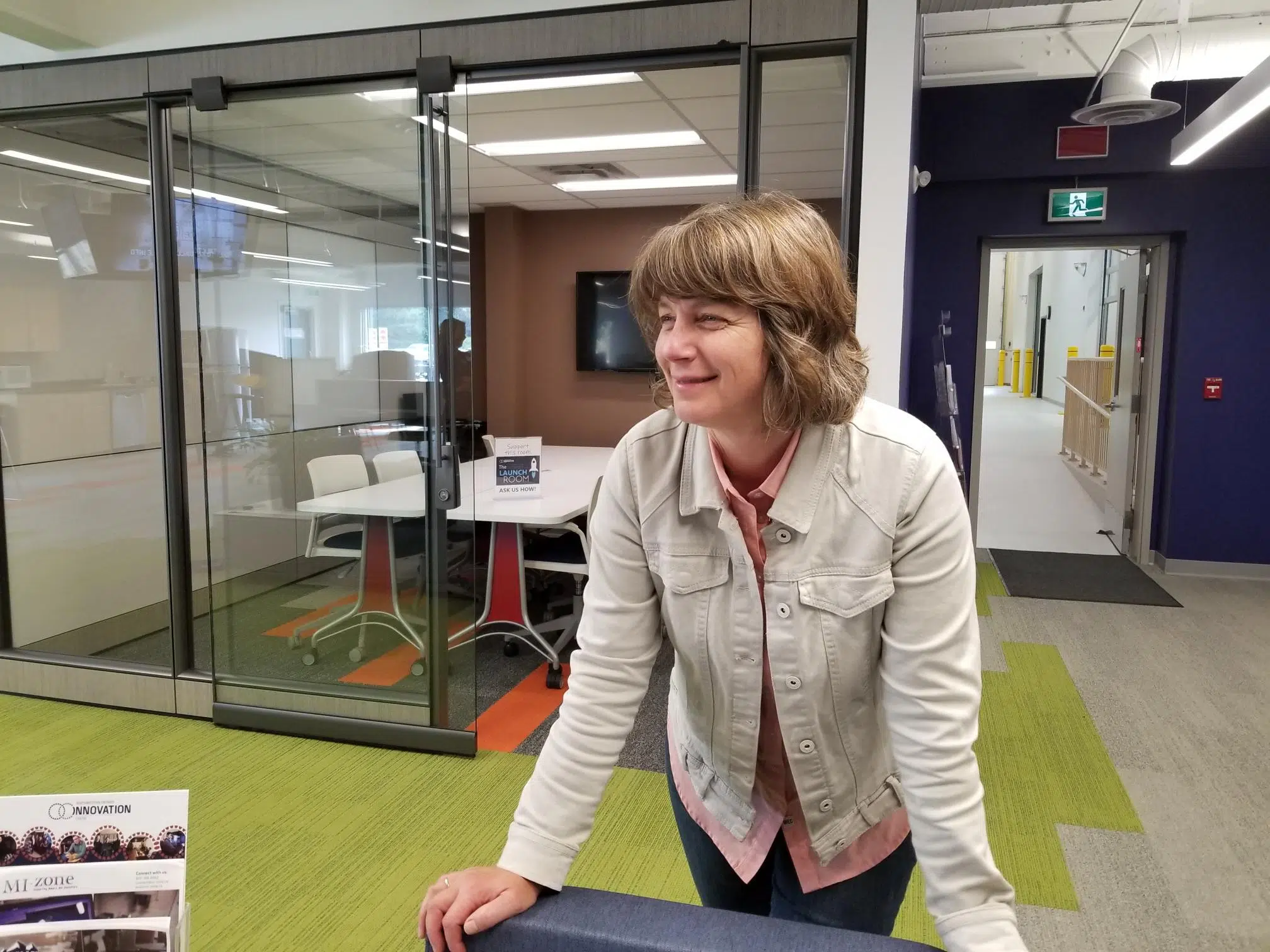 The Northwestern Ontario Innovation Centre is up and running at its location on the Confederation College campus.
Centre Manager Judy Sander explains it's a revitalized space for those who need a place to work on their projects.
The centre manager notes it's very convenient to be connected to the college's new tech hub since they are able to attract students from the school who have similar interests.
In addition, Sander tells it's one of 17 regional innovation hubs across the province that exchange ideas and people.