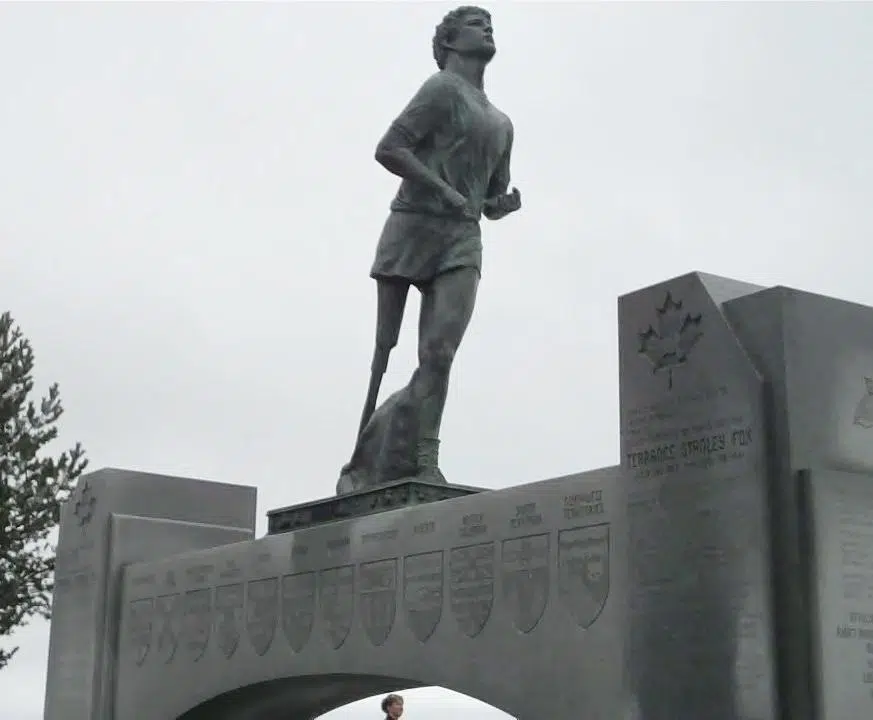 The local annual Terry Fox run takes place today starting at the Boulevard Lake Parking lot at 2pm.
It's one of several being held in Northwestern Ontario, including runs in Kenora and Fort Frances.
Ontario Provincial Director for the Terry Fox Foundation Martha McClew says there's now 700 communities and 9,000 schools hosting events this year.
"I think it's become very personal for people," she notes. "It's certainly a tribute to Terry, but it's a tribute to someone's loved ones, a mother, a son, a child, and it's everyone's ability to make a difference."
Over the past 38 years, runs held across Canada have raised more than $750 million for cancer research.