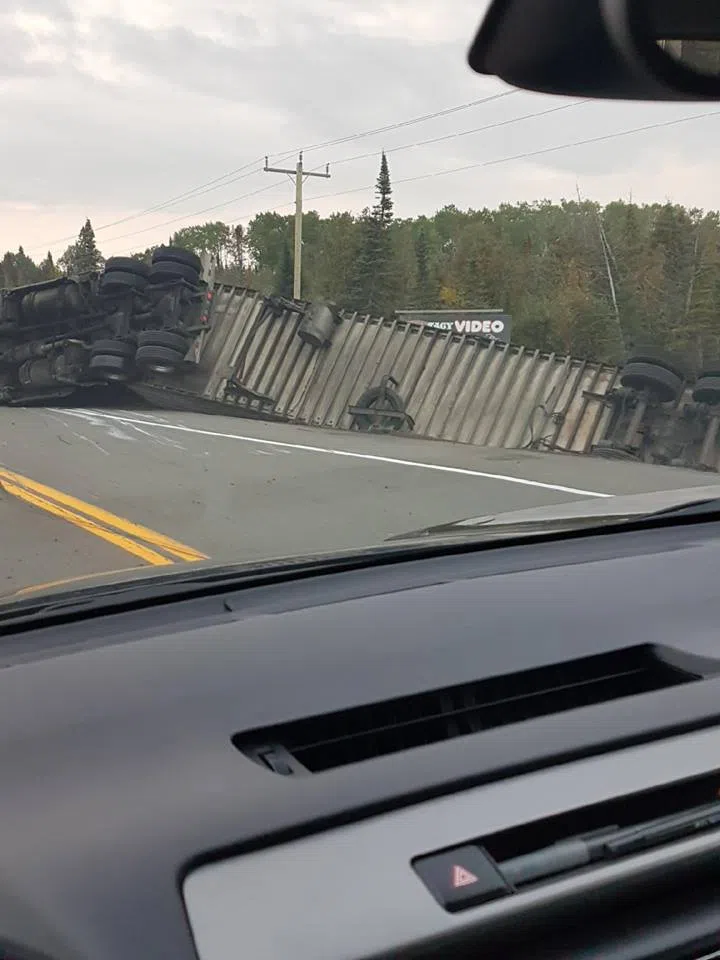 Fortunately no injuries after a transport truck flipped over on Dawson Road near MacKenzie.
OPP officer Mike Golding adds the cause hasn't been pinpointed yet.
He says the driver failed to make a corner, and flipped earlier this morning.
The road is still at down to one lane as work continues to remove the truck.