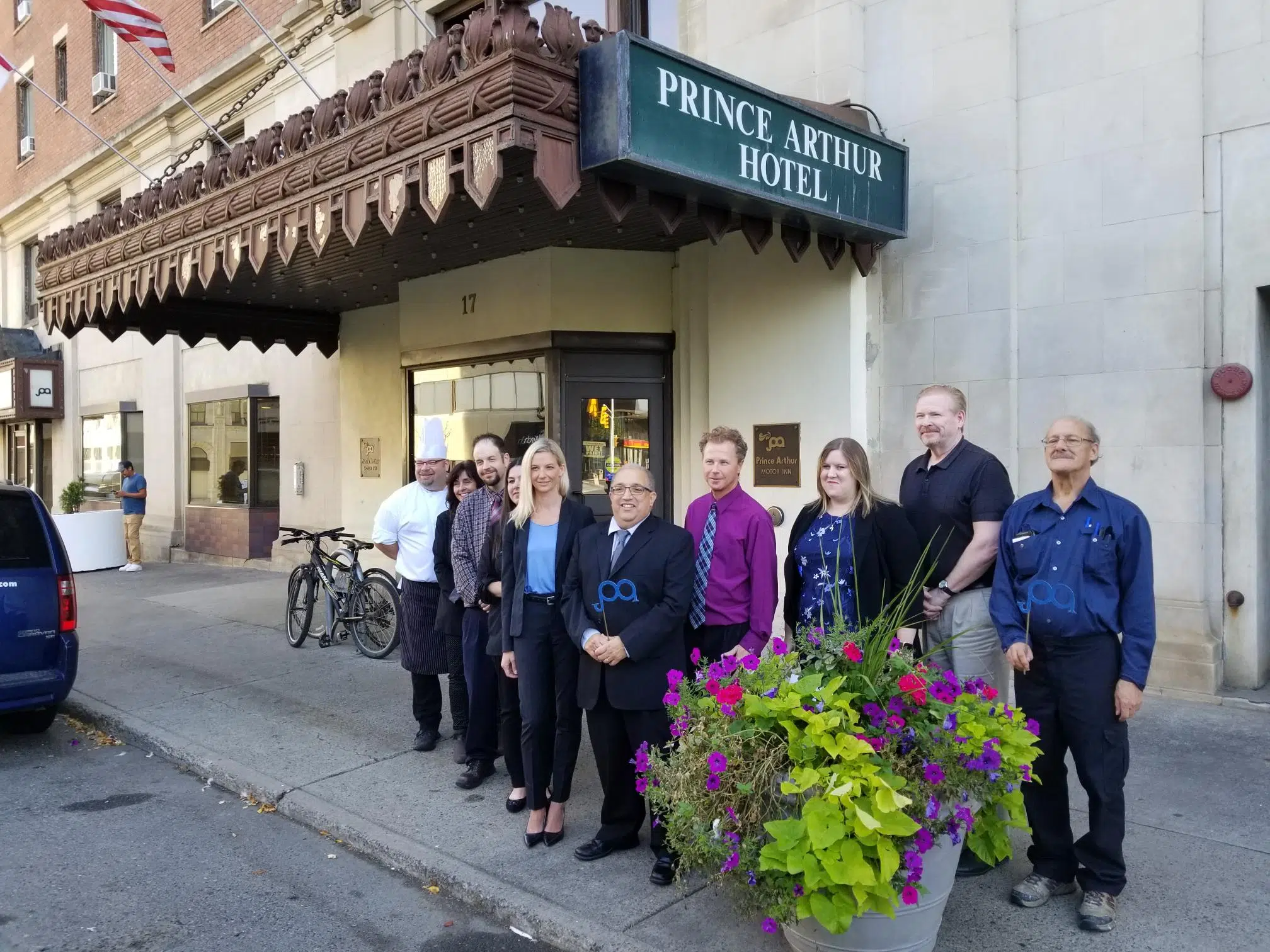 About $4-million dollars in renovations have started to spruce up the Prince Arthur Hotel.
General Manager Tony Scarcello is looking forward to how the guest rooms, dining rooms, elevators and outside will look when it's done in a few years.
He adds plenty of attention is being paid to maintain the historic look, an important feature when considering how competition in the hotel industry has changed.
The manager says money is coming from many sources, with a British family still owning it, and money made will be re-invested.
Changes include classic canopies and flags, and a modern interpretation of the original logo on the hotel walls.
Scarcello says the history of the Prince Arthur is one of the main reasons why people stay there, and will continue to do so.
He adds invitations could be sent to the Royal Family to see the work.