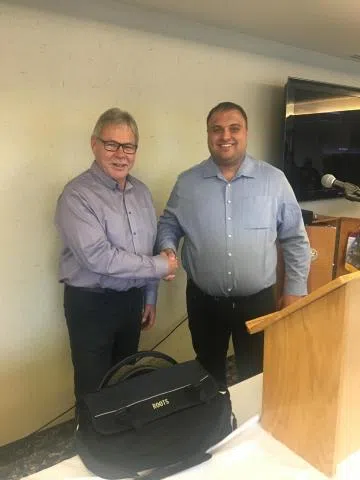 Kasper Transportation is offering reassurance that transportation gaps will be filled when Greyhound halts service in northwestern Ontario next month.
Chief Executive Officer Kasper Wabinski addressed Dryden Rotary Wednesday to update members on service plans.
Wabinski says he's hoping to work with businesses and groups to establish additional stops and hubs in the area.
He says the main focus for the company is one day trips or even half day trips and hopefully they can connect area communities to larger hubs.
Right now Dryden does have routes to Thunder Bay, Winnipeg, Sioux Lookout, Red Lake and more.