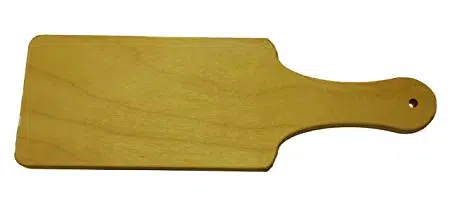 A school in Georgia is bringing back the wooden paddle as a form of punishment for students who misbehave.
Parents must give their consent first for the kids to get three strikes on the buttocks or face suspension instead.
So the decision is up to the parents; have the kids stay home for a couple of days or a sore bum.
What do ya think. Do you think it's a good idea to bring the paddle back? Is discipline needed in this form in school?