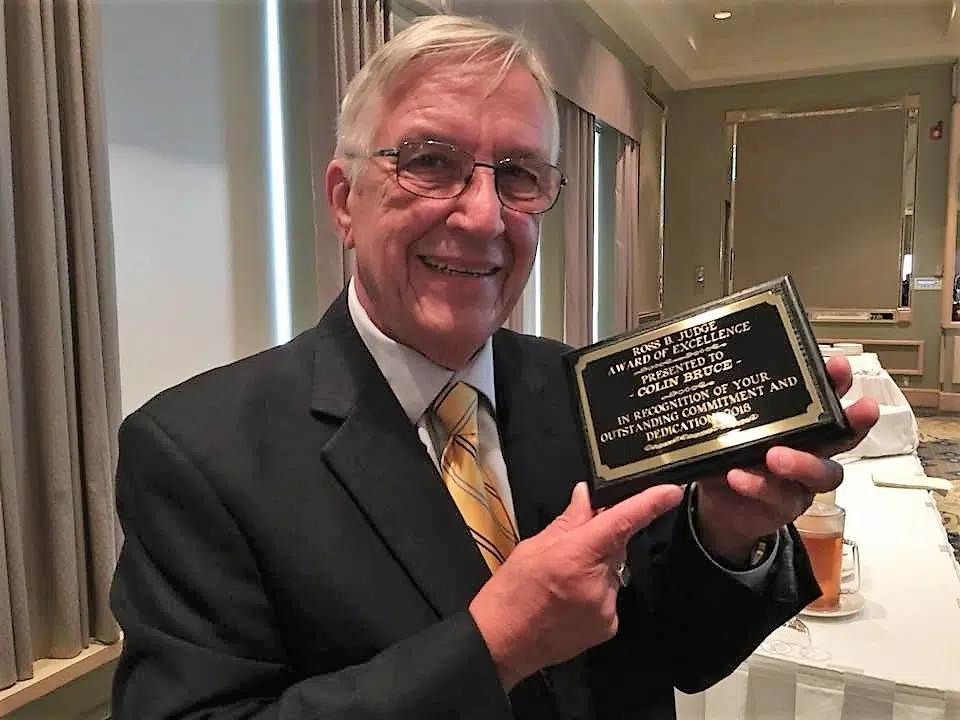 A long time United Way volunteer is being honoured for his years of service.
Colin Bruce tells us he's thrilled to receive the Ross B Judge Award of Excellence.
"This is pretty overwhelming. I happened to be a member of the board when we instituted the award and I always new how special and dear that award was. To receive a call saying I was getting this, it took my breath away."
He notes he was shocked.
"I never expected it, and no volunteer does expect much more than a quick thank you, cause that's the way volunteerism is.  I was just astounded, very honoured and very pleased."
The former Publisher of the Chronicle Journal adds volunteers don't expect to receive more than a quick thank you and to receive an award is very humbling.